Grafton

Education Foundation
Soupor Bowl
Save the Date
January 28th, 2017
6:30pm
Cedars III
N53W404 Park Circle, Cedarburg
Make plans to join us for the 5th annual US Bank/GEF Soupor Bowl on Saturday, January 28, 2017 at Cedars III. Bowling Center. It's a great evening of bowling, all-you-can-eat soups, auctions, live music and our signature $10,000 reverse cash raffle. The event is a great time, and is a wonderful way to support Grafton Schools!
Admission and Bowling Registration are now available!
Admission: $35 per person ($40 at the door)
Bowling: $40 per team of 4. Fun and Prizes for all! Space is limited to 8 teams.
Schedule of Events:
​
6:30pm: Doors Open, Soup Served
7pm: Bowling Tournament Begins!
8:30pm: Voice Auction with Herb Justman, Auctioneer
8:45pm: Fund A Need with Rick Seybold & Herb Justman
9:30pm: Reverse Raffle with WTMJ's Brian Gotter
Online Auction Closes at 10:45pm
Live Music presented by: Erin Hogan & friends will kick things off and the Zachary Wade Project will play throughout the evening.
​
​
​
​
​
​
​
​
​
100% of the proceeds from the Soupor Bowl directly support our mission of providing exciting educational opportunities for students in all five public schools in Grafton.
We have awarded more than $165,000 in grants supporting programs from 4k all the way through High School.
Silent Auction is now LIVE!
2017 Auction Items include:
- Shedd Aquarium Tickets
- Summerfest Tickets
- Walt Disney World Tickets
- Wisconsin Badgers Signed Football
- 20 Person Hot Bar from Qdoba
- Mantel Orthodontics Full Treatment
...check out the rest on the auction page!
​
You can be part of the silent auction even if you cannot attend.
Bid from anywhere on your mobile device!
Donations to our auction still gladly accepted! Thank you for your support
​
$10,000 Reverse Raffle!
Tickets are $100. Only 250 tickets drawn.
Tickets available at the event tonight!
Prizes for the 1st ticket drawn and every 20th ticket drawn!
Last ticket drawn wins $10,000!
​
Follow the drawing of the raffle tickets LIVE starting at
9:30 tonight! Click the link to the right.
​
​
Be our next $10,000 winner!
Tomato Tortellini &
Vegetarian Chili
Cream of Chicken &
Wild Rice
Irish Stew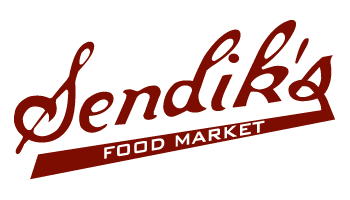 Thank You to our Sponsors
photography courtesy of VIP